The UMIST Reunion Page
Here's some piccies of the last UMIST reunion that the Physics class of 1996 had. It was a reasonable day in April, 1997. Coo!
Some people were missing, alas. Hope they can be at the next one.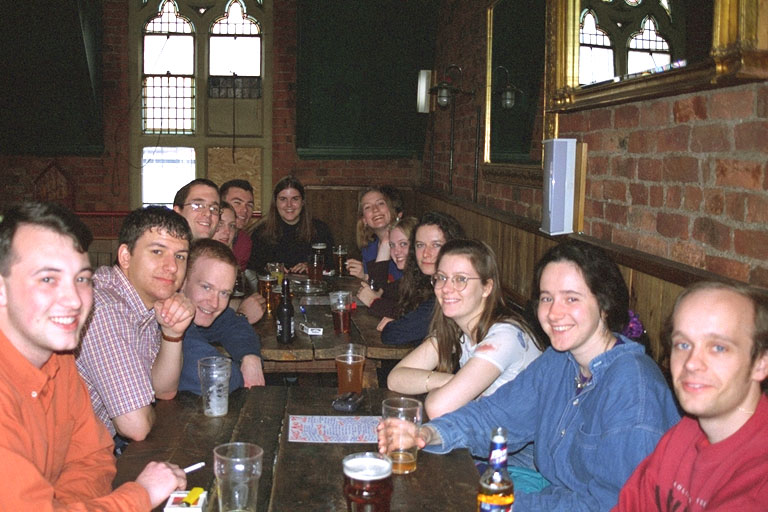 From left to right: Darren Wilmot, Phil Sweeney, Tony Fattorini*, Sarah Booth, Mike Baker, Nicky Raper*, Andrea Dawes, Helen Norris, Hele Proudlove, Nicky Broadhead, Rachel Paddon and Simon Kelly.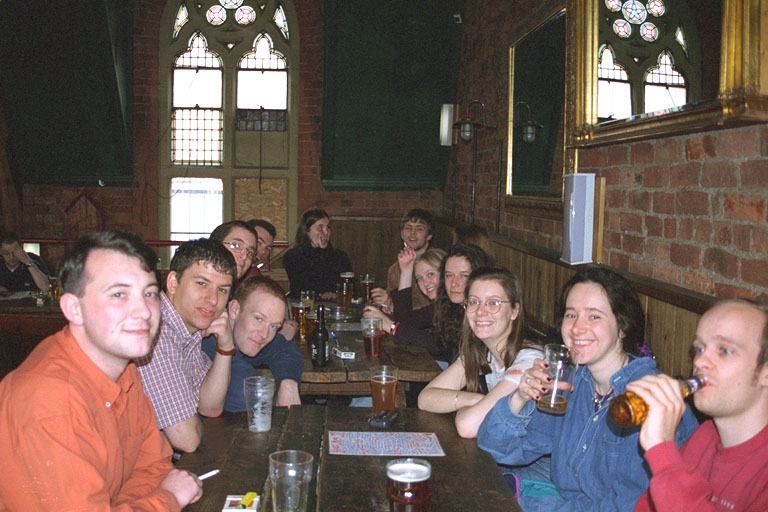 And another picture! From left to right, as before, but now Andrea's gone and has been startlingly replaced by a rather mashed-looking Dave Beynon. Zoiks!
(As ever, I was behind the camera).
* Tony, Nicky and moi arranged the reunion, from getting addresses, to arranging travel, getting people somewhere to stay, etc. Thanks to everyone who came. To everyone who didn't come, we missed you and hope you'll make it to the next one...