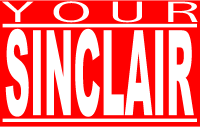 CONTENTS DECEMBER
84
---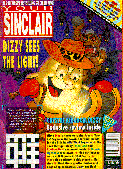 Wah-hey Spec-chums! Greetings and welcome to another issue of the fabbiest, funniest and most fruity Spec mag in the universe.
Yet again there are changes afoot in the Shed. We've been steaming and plotting and trying to come up with a few things that we think make the mag look even better. In doing this, we've also taken into account a lot of your comments.
In order to give us more editorial space, we've chucked out the House Ads for Mega and Super Play. Both mags are now in the shops and are well worth checking out if you've got a Nintendo or a Megadrive. We've used the extra space for our new programming column. Month by month, Steve Anderson will tell you how to write a game.
We've also got rid of Flip! I know some of you loved it but, on the whole, most of you didn't. We've kept the Killer Kolumn, you'll find it right at the back of the mag. Oh, and from next month, Haylp! will be a section within the letters' pages. It's a fun page but we seem to get the same letter over and over again.
Hope you enjoy this issue, and we'll see you next month. Happy bonfire night!
Goodbye
Lots of love,
Linda

---
THE REGULARS
Dizzyriffic cover
The Magnificent Seven
Pssst
Charts
Meet the Shed Crew
Letters
Input Output
Tipshop
Adventures
Pitstop
Spec Tec Jr
Steve's Programming Launderette

Month by month, Steve Anderson will tell you how to write a game in BASIC. We start with the character sprite. Hurrah!
Public House
Haylp!
YS/Codemasters Compo

What with this being our Dizzy issue, we had to give you the chance to win loads of Dizzy goodies. We've got a ghetto blaster, Dizzy clocks, Dizzy mugs and, erm pickled eggs.
SAM Center
The Killer Column from Outer Space
The Final Crystal
BLIMEY, IT'S THE GAMES SECTION!
REVIEWS
Atom Ant
Boulder Dash
Crystal Kingdom Dizzy
Catch up with the ovoid one's latest adventure inside. All our old friends are there including the evil wizard Zaks and that big, warty troll. Check out this month's review for the lowdown.
Count Duckula 2
War Machine
Steg
Superstar Seymour
PREVIEWS
Streetfighter 2
World Rugby
International Basketball
Pipework
REPLAY FEATURING:
Super All Stars, Pictionary, Funschool 2
---
NEXT ISSUE ON SALE DECEMBER 3RD
---


Copyright &copy1992 The Y-Nots, HTML version copyright &copy1995 Simon Cooke